"

Alexander has a talent for imagery...his voice is expressive, his command of form impressive" - Carlo Woolf
— National Record Review
"

Alexander's vocals recall James Taylor" - Kate Walker
— National Record Review
Matthew Alexander - Singer/Songwriter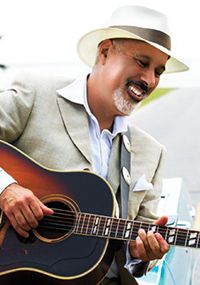 Matthew Alexander has been playing guitar since he was eight years old and writing songs since he was fifteen. His unique finger picking acoustic guitar style was modeled after Dave Van Ronk and Mississippi John Hurt. His award winning songwriting style has been influenced by such greats as Gordon Lightfoot, Bob Dylan and Paul Simon. His songs have been published by Warner Brothers Music, Beechwood-Capital and Four Star Music, among others.

Matthew was part of the dynamic folk music scene in Cambridge, Massachusetts in the late '60s and was a regular performer at Boston coffeehouses. As a solo artist and as founding member of the folk-trio Moonshine, Matthew opened in the early seventies for Bruce Springsteen, Bonnie Raitt and Billy Joel. Since then he has performed at venues around the country including the New Music Showcase in Atlanta, Georgia; the Ark in Ann Arbor, Michigan; the Troubador and the Songwriters Showcase in Los Angeles, California; and the Double Door, Visulite Theater, Tosco Music Party and the Latta Plantation Folk Festival in Charlotte, North Carolina. He has won awards for his music from the Northeastern Music Festival and Songwriters Guild of Nashville, Tennessee. His songs have received radio play throughout the country and have also appeared on PBS television in Australia and Canada. You can hear Matthew's music on Pandora radio at Matthew Alexander Radio.

Matthew Alexander continues to perform and record in the Southeastern United States. He lives in Charlotte, NC with his wife and two children.